On February 27 and 28, 2018, the IBPSA Project 1 held its first Expert Meeting at the UdK Berlin, hosted by Christoph Nytsch-Geusen. The meeting was attended by 60 people. The main focus of meeting was to organize the work within and the dependencies among the work packages. There was also a well received keynote by Hubertus Tummescheit, Chief Strategy Officer and co-founder of Modelon, about "The Adoption of MPC in the Power Industry – Lessons Learned and Ideas for the Buildings Industry."
For see the agenda for links to presentations.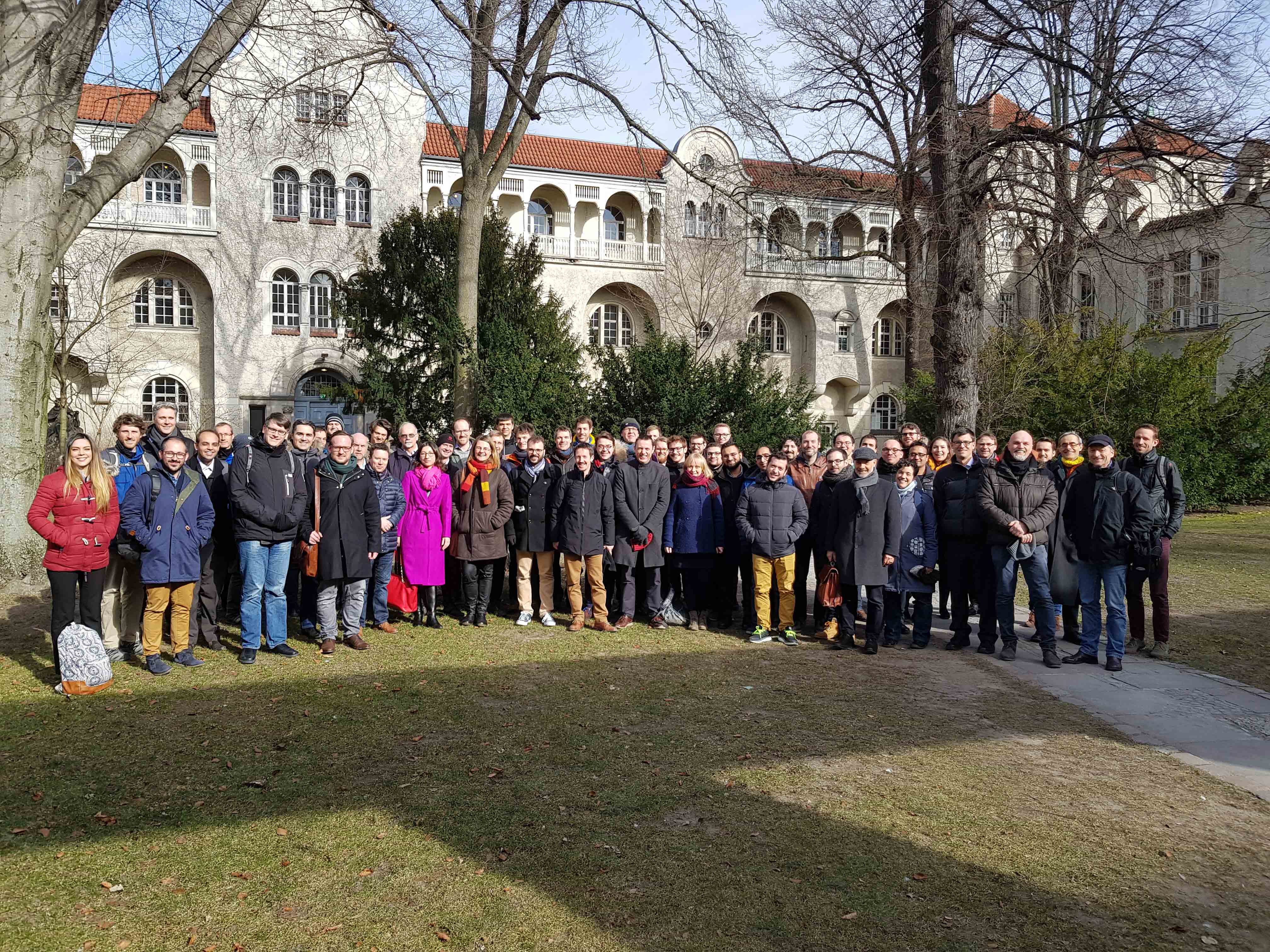 IBPSA Project 1 Expert Meeting Attendees.